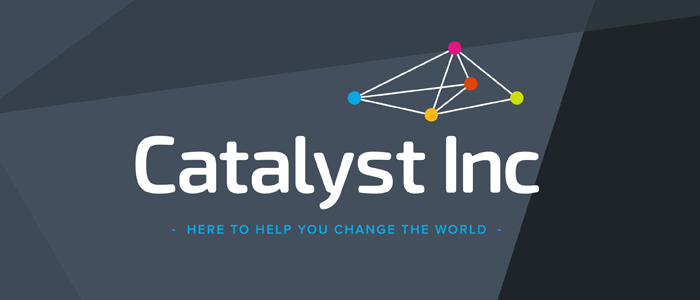 Catalyst Inc enable experienced entrepreneurs to help the most promising startups (they love entrepreneurs!).
It is the place where innovators, inventors and entrepreneurs meet to run and operate their businesses. They offer a series of free events, office space, competitions help and advice as well as offering support with investment in your business.
Don't forget to sign up to their newsletter to get updates on events and competitions. They also have a blog where they keep you up to date with the exciting developments of new businesses in Northern Ireland.
Catalyst Inc run a range of exciting events, many of which are free. Check out their website for more information.
If you would like to get in contact with Catalyst Inc, see below contact details:
Peter Edgar
Programme Manager, Catalyst CONNECT
Catalyst Inc, Titanic Quarter, Belfast, BT3 9DT
Email: peter.edgar@catalyst-inc.org
Tel: 028 9073 7809
www.catalyst-inc.org