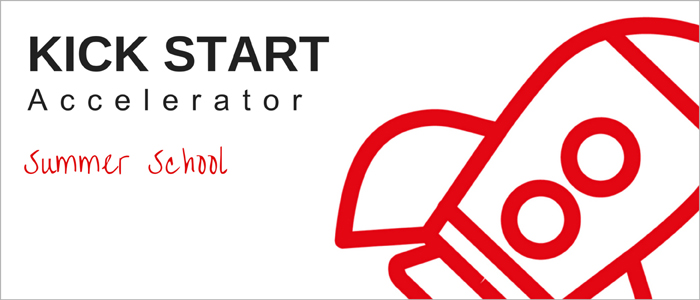 Kick Start Accelerator - Summer School
Are you a student with an innovative idea for a business, enterprise or not-for-profit? Then, the Queen's University Kick-Start Accelerator could be for you. The Kick Start Accelerator Programme is a course designed to support all students to grow business ideas and test the viability of turning them into an enterprise.
This course is for anyone with a business idea.
At the end of the course, you will feel more confident in your entrepreneurial ability and have developed the skills, tools and networks you need to grow a venture.
Content of Course:
Day 1: Inspiration from successful Entrepreneurs & starting your Business Model Canvas
Day 2 & 3: Various pick and choose sessions designed for your specific needs.
Day 4: Pitch Practice & Financing your venture
Day 5: Opportunity to pitch to industry experts, funders & investors.
Alongside the programme, you will receive 1-1 mentoring support and we have a Make It Happen Fund which you will be eligible to apply for prototyping and proof of concept funding.

Please contact pg.skills@qub.ac.uk with any questions.
Download your application HERE
Applications are now closed.
Kick Start is facilitated in partnership with The Graduate School and Enterprise SU