Santander Enterprise Portal Actual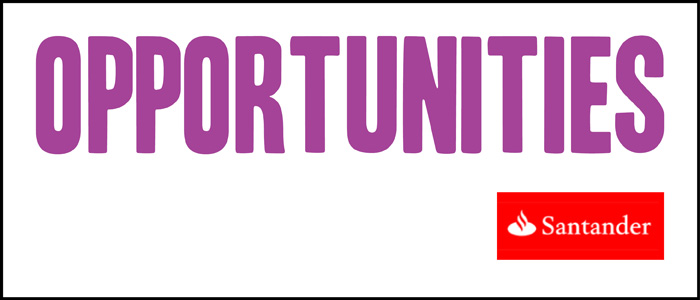 Santander Entrepreneurship and Enterprise Support

The Santander Universities Global Division is committed to supporting entrepreneurs through various awards and initiatives including internships, competitions and collaborative tools.
All of this information can be found via the new Santander Universities Enterprise Portal which has been designed to specifically support student and graduate entrepreneurs, start-ups and small business communities.
The portal aims to provide young entrepreneurs with the ability to do three key things: Win, Learn and Connect.
If you are a start-up business or budding entrepreneur you could win cash prizes and business support through the various competitions and awards we run.
Regardless of the size of your businesses a successful entrepreneur never stops learning. Take a look at how we can help with our enterprise toolkit, SME internships and guide to start-up finance.
From collaborating on projects or real life business issues to finding advice and mentoring the the Santander Universities Enterprise portal aims to help the business and university community connect.