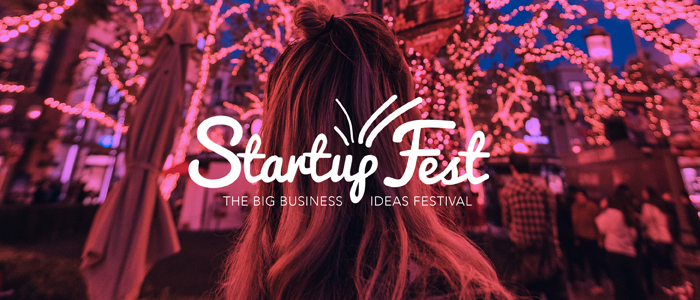 Startup Fest
The first QUB Startup Fest takes place from 11am-3pm on 26 September in Elmwood Hall!
It's a celebration of entrepreneurs, risk takers and game changers.
You don't need an interest in business to enjoy amazing food, live music from Northern Ireland's freshest talent and shopping in our market. See you there!
The Idea Generator
Be part of a live crowdsourced idea generator. Input your random thoughts and see what comes out. Ideas will be free to take away.
Maker Space
Thoughts and ideas brought to life.
The Gallery of First Attempts
Early stage prototypes for some familiar products.
Quirky Market
Featuring: Whisky Dan, Mary Gilfillan Artist, Jessica Riddell Designs, Corrina Askin Prints, Rebekah McBride Socks and T shirts, Luke's Good Baking, Mrs Smyth Preserves, The Little Vintage Trading Company.
Testing Laboratory
Featuring: LoyalBe, Fingerprint Learning.
The Enterprise Pod
Manned throughout the festival by business experts, take a seat for free advice and coffee.
Catalyst Inc Pitch Spot
Do an informal business pitch for instant feedback from experts and the chance to win prizes.
Cool working space
Experience some of Belfast's best working spaces and meet the businesses based there.
Sticky Feet Climbing Wall
For the risk takers – a 28ft climbing wall, this is one way to reach the top at QUB.
Food Courtyard
Featuring: Bia Rebel, Born and Raised, The Mobile Coffee Bar, Love Street Dogs.
The Oh Yeah Live Music Stage
Featuring: Owen Denvir (11.15am), Gemma Bradley (12.30pm), Alice LA (1.15pm), Cut In Blinks (2pm).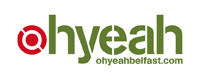 The Oh Yeah Live Music Stage featuring Alice LA

The Quirky Market featuring The Little Vintage Trading Company

Food Courtyard featuring Bia Rebel

The Quirky Market featuring Claire Skelton

The Oh Yeah Live Music Stage featuring Owen Denvir