Dragons' Den

The Dragons are waiting!
Come into the Dragons' Den – where you could win a £15,000 prize pot, including £3,000 from the Engineers in Business Fund, a years office space in 'The Hatch' and £1,000 worth of free legal support from Tughans... all ready and waiting to be pried from the Dragons' talons - everything you need to breathe fire into your new business...
Shortlisted applicants will:
Be in with a chance to walk away with everything you need to launch your business
Master the boardroom pitch through training and first-hand experience
Ramp up your business skills through pitching, networking and mentoring on; Pitching Skills, Marketing, Finance and Legal Issues
Meet ambitious and successful entrepreneurs
Applications for this competition are now open closed and will reopen in August 2020.
Wed 05 Feb - 'Pitching Skills' workshop to get you ready
Wed 12 Feb - Deliver a 2 minute 'Quick Pitch' to a panel of judges:
Ciaran Higgins - Director, Queen's Students' Union
Ryan Murphy - Relationship Director, Santander
Andrew Kirke - Director, Tughans
Kirsty Dillon - Head of Technical & Engineering Recruitment, MCS
David Bradshaw - Regional Business Group, Invest NI
10 shortlisted for Round 2…
Wed 18 Mar - Pitch to the real Dragons:
John Mckee - Chief Executive, Linkubator
Catherine Martin - Partner, CavanaghKelly
Charlie Harington - Spinout Manager, QUBIS
Louise Smyth - Joint Managing Director, MCS
Jamie Foulkes - Business Relationship Director, Santander
Andrew Kirke - Director, Tughans
Thurs 19 Mar - Winners announced at The SU Awards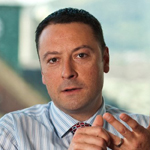 ‌
John McKee - Chief Executive, Linkubator
John McKee is Chief Executive of business consultancy firm Linkubator, which focuses on supporting small businesses in Northern Ireland to establish, develop, grow, and make a mark internationally. He began his career as a sales executive in the medical device industry, a sector where he progressed through sales management, new product development, and export sales development. John is also an acclaimed author, having written 'STAR Leadership Behaviours for Stellar SME Growth'.
---
‌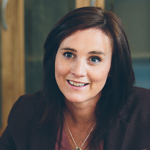 Catherine Martin - Partner, CavanaghKelly
Catherine Martin joined the practice in 2005, promoted to Director of Corporate Finance in 2007 and joined the Partnership in 2016. She has taken a strong lead in developing our Accounts and Audit as well as our Advisory function and has a key role in leading teams on the provision of audit and accounting services to clients ranging from SME's to large corporations, charities, not-for-profit, professional services firms and high net worth individuals. Within Advisory, she has successfully led teams in providing a range of services including management consultancy, business plans, financing applications and business structure.
---
‌
Charlie Harington - Spinout Manager, QUBIS
Charlie is an Experienced Chief Executive Officer & Chief Commercial Officer with a demonstrated history of working in both investment banking & health care in London. Charlie is skilled in the likes of finance, sales, management, leadership, & marketing with a strong entrepreneurial mind. He is an outstanding professional with a broad & inclusive background emphasised by his Master of Arts (M.A.) in Religion from The University of Edinburgh. Charlie now lives full time in Holywood (Northern Ireland) with his wife and two young children.
---
Louise Smyth - Joint Managing Director, MCS
With over 23 years' experience in the recruitment sector, Louise has a successful track record leading sales teams across specialist recruitment, talent acquisition, account management, and temporary and contract staffing. Louise and her team work with organisations of all sizes to deliver experience in specialist disciplines. Louise studied Banking and Finance at University of Ulster before joining Grafton Recruitment where she spent 14 years before starting her career at MCS Group.
---
Jamie Foulkes - Business Relationship Director, Santander
In 2004, Jamie Foulkes graduated with an honours degree in Business & Finance and joined Barclays Bank as a Relationship Manager covering Chester & North East Wales. He worked in this team for two years before accepting a 9 month secondment to pilot Business Banking in N.I. after Barclays entered the market following its acquisition of the Woolwich Building Society. Two years later, having decided to permanently reside in N.I., Jamie joined Santander where he has been for the last 10 years. Jamie's current title is Relationship Director which essentially means he is responsible for everything related to banking which could range from a transactional query to borrowing millions of pounds – the role is that diverse. Over his 15 year career, Jamie has looked after customers starting up to those who have traded for 50 years and have done so in England, Wales and N.I.
Andrew Kirke - Director, Tughans
Andrew is a Director in the Commercial and Contracts team at Tughans, and works with clients across a full range of commercial contract matters, with a particular focus on energy and technology law. Andrew is qualified as a solicitor in NI, England and Wales and the RoI. Andrew joined Tughans in July 2013, having completed his training contract with another leading Belfast firm, where he gained a year's experience working within the Corporate & Commercial Department. After qualifying Andrew worked offshore as a corporate finance lawyer for a time, before returning to Northern Ireland. Tughans is one of Northern Ireland's largest commercial law firms, and provides legal advice to businesses throughout the UK and Ireland.