Homework Clubs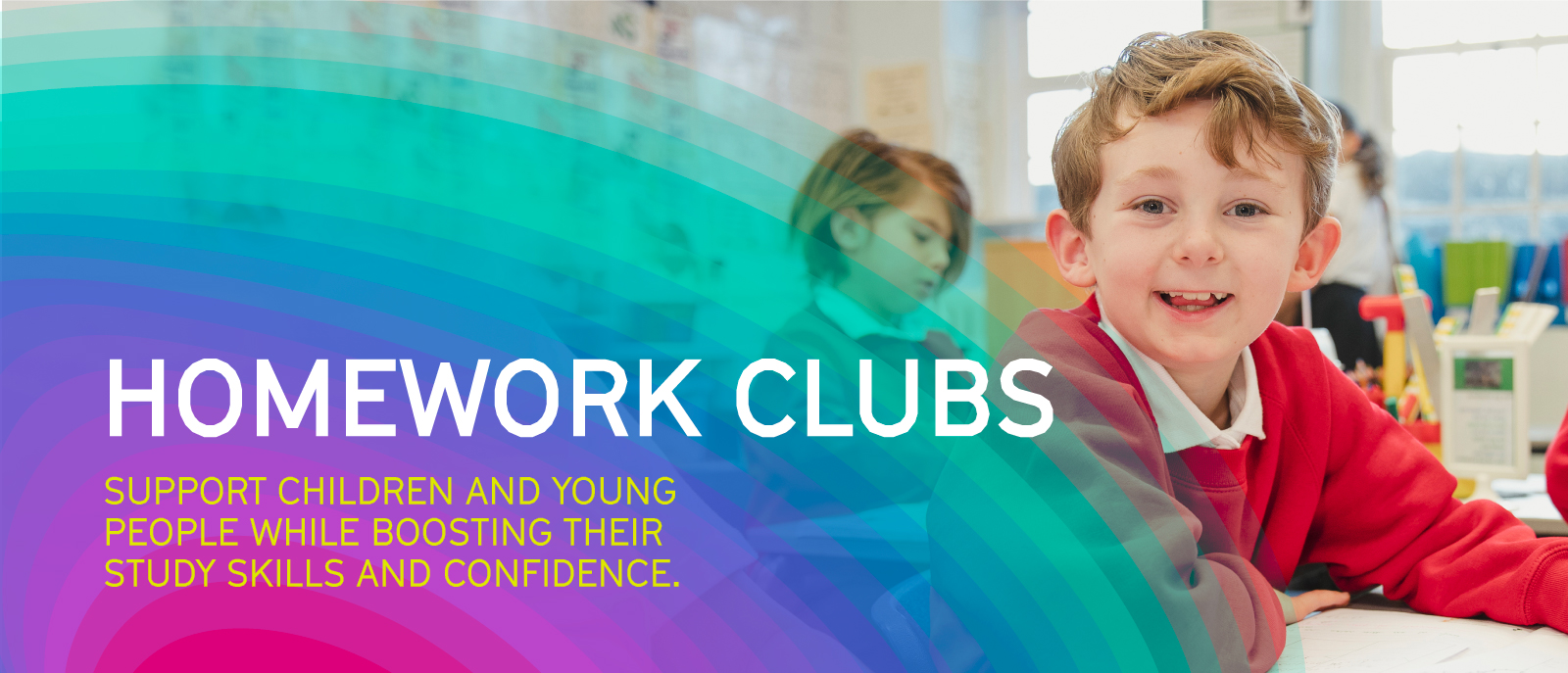 Homework Clubs
Would you like to help local children and young people improve their study skills, build their confidence and raise their aspirations about further and higher education?
The Homework Club Programme gives Queen's University volunteers the chance to provide homework support to children and young people who live in areas of educational underachievement. These pupils may not have the opportunity to complete their homework at home which can lead to underachieving in school, low confidence and limited future opportunities.
Homework Clubs is a perfect opportunity for you to make a positive change in your community, get involved in something rewarding and gain hands-on experience for your personal and professional development.
Tasks
Helping children/young people with their homework.
Raising aspirations of children/young people in relation to further and higher education by: engaging in meaningful conversation, sharing your positive educational experiences, supporting with recreational activities and encouraging them to fulfill their potential.
Being an ambassador for Queen's University and Queen's Students' Union.
Attending relevant training/induction.
Undertaking Access NI (criminal record) check, if your allocated Club requires.
Recording your volunteering hours to achieve Millennium Volunteers Award* or the Prestige Award**.
An optional opportunity to attend specialised awareness workshops on areas such as special educational needs (keep checking your Queen's email inbox for invitations).
Some Clubs have an optional Lead Volunteer role available. Tasks may include supporting the Homework Club Co-ordinator with organising a volunteer rota, communicating with other volunteers and planning/preparing activities.
---
* If aged 25 or under. ** If aged 26 or above.
Rewards
You will:
Gain experience with young people
Develop your communication skills and self-confidence
Make a valuable contribution to your community
Be registered for a Millennium Volunteers Award* or a Prestige Award**
Be eligible to apply for a Queen's Degree/Graduate/Researcher Plus Award
---
* If aged 25 or under. ** If aged 26 or above.
Eligibility
We ask that you:
Are currently registered as a Queen's University student
Have experience and/or an interest in supporting children/young people
Are patient, reliable, creative, flexible and open-minded
Have good communication skills and organisational skills
Are confident in speaking English, as an important part of this role is engaging in conversation with children/young people.
Are committed to this role - these children/young people rely on your consistent support
(If you apply in semester one and your timetable permits, we ask you to consider a commitment over both semesters)
If you require any further information please contact us on homeworkclubs@qub.ac.uk
Recruitment Process
Submit application form
Candidates will be notified if their application has been successful
Successful candidates attend mandatory training
Processing of Access NI checks, if required by club (can take 1-3 weeks)
Local Induction at Homework Club
Begin Role
---
Margarita Jackson
Volunteer SU Manager
---
Vivienne Courtney
Volunteer Support Officer
---
Michelle Devenny
Volunteer & Community Support Officer

---