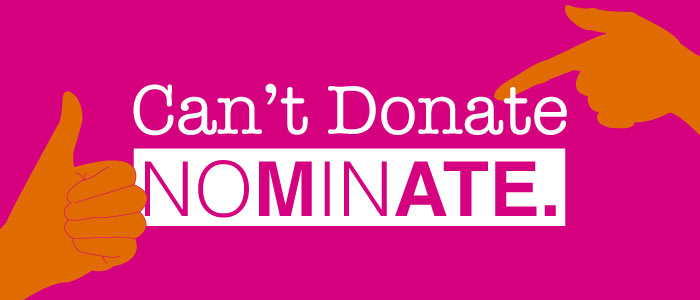 Campaign
Can't Donate. Nominate.
Who's running the campaign
Your Student Officer Equality & Diversity, Oisín Hassan
What we want to change and why we want to change it
Donating blood saves lives. Here in Northern Ireland we need 200 new donors every week to keep up with demand.The Northern Ireland Executive has banned gay and bisexual men (MSM – Men who have Sex with Men) or women who have had sex with MSM from donating blood. We believe that this is discriminatory and because every donation is screened to remove the risk of infection, it is also irrational. We want to challenge this inequality and we are asking you to help.
Please Support our Campaign
You can get behind our campaign by:
Nominate a mate to donate blood on your behalf if you can't donate. The Northern Ireland Blood Transfusion Service is in The Space from 10.30am – 5pm, Monday 12 and Tuesday 13 October.
Collect a postcard from the Can't Donate. Nominate Foyer stall and tell us why you disagree with the MSM Blood Ban. We will then send these to The Health Minister, Simon Hamilton.
Tweet us @qubsu using #Nominate2Donate to show us how you are supporting the campaign.