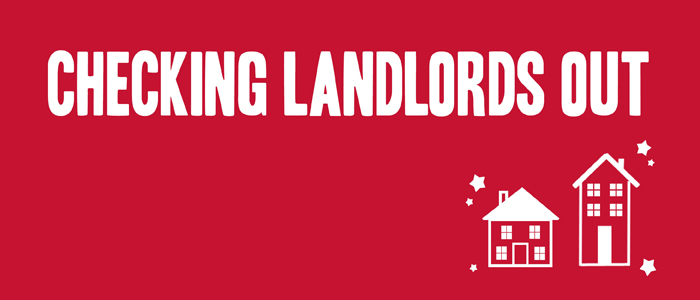 Campaign
Checking Landlords Out
Who's running the campaign
Paul Loughran, Student Officer Community
What we want to change and why we want to change it
By law, all private landlords must register with the Landlord Registration Scheme. This Scheme educates and supports landlords, updates them on their duties and responsibilities and promotes good practice.
Paul your Student Officer Community has identified 550 properties in the Holylands which haven't been registered. This means that some of our students are living in houses that may not meet the necessary requirements that must be met by a rental property.
Paul has notified The Belfast City Council of these 550 properties and out of these:
They have sent 165 properties ultimatum letters giving them 14 days to register or face a £500 fine (per property)
They will be checking the land registry database and/or visiting the other 385 properties to ascertain the Landlord
We want to encourage those landlords who haven't already registered to sign their properties up as soon as possible. You can help us by checking if the property you are renting is registered here. If it isn't, talk to your landlord and if they still don't register, get in touch with Paul.