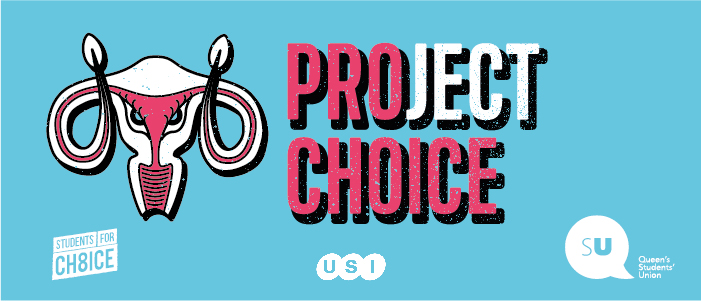 The Campaign Leader
Rachel Powell, Student Officer Equality & Diversity
Why change is needed
In Northern Ireland (NI), abortion is only available where there is a risk to the life or long term physical or mental health of the pregnant person, which excludes cases of fatal foetal abnormality, or a pregnancy resulting from sexual crime.
The NI Assembly has voted against reform to the 1861 Offences Against the Person Act, to allow lawful access to abortion, in cases of fatal foetal abnormality and sexual crime. NI Assembly has also refused to extend the 1967 Abortion Act, that is applicable in the rest of the UK.
The abortion law in NI is the most restrictive in Europe and is incompatible with human rights.
It's not just us who think so; local groups such as Alliance for Choice and international organisations such as The World Health Organisation, United Nations and Amnesty International, have repeatedly criticised NI's abortion laws as cruel, draconian and a violation of human rights.
Change is needed to give everyone full bodily autonomy.
Making change happen
The Students' Union is committed through its policy‌, to support the full decriminalisation of abortion. This involves fighting for reproductive justice for all, including women, trans-men, non-binary and gender fluid people, and to removing barriers to abortion access in NI.
We want to ensure that individuals who make the decision to terminate a pregnancy, are supported and cared for in NI; not disempowered and punished. Abortion should be governed by the same robust regulatory and ethical frameworks as all other medical procedures.
We actively support the introduction of legislation to ensure the full decriminalisation of abortion in NI, and stand in solidarity with the Repeal the 8th coalition in the Republic of Ireland.
Become a Project Choice Ambassador
QUBSU campaign as a part of the national USI's Students for Choice Taskforce.
We want you to get involved and be part of QUBSU's Project Choice, by becoming a Choice Ambassador.
You will collaborate with other Choice Ambassadors, bringing together different academic and campaigning perspectives, to create a cohesive pro-choice campaign at QUBSU, support other pro-choice activism and lobby for full access to reproductive healthcare on the island of Ireland.
This is a great way to get involved in activism and make a positive change.
Applications are now closed.