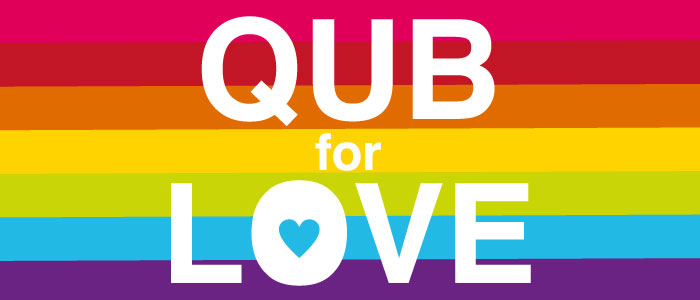 Campaign
QUBforLOVE
Who's running the campaign
Your Student Officer Equality & Diversity, Oisín Hassan
What we want to change and why we want to change it
Northern Ireland is currently the only place in the UK and Ireland that has not legalised same-sex marriage. Yet a recent opinion poll showed that 68% of people in Northern Ireland, rising to 82% among 16-34 year-olds, back a change in the law to allow same-sex couples to marry.
We believe that politicians can't simply ignore figures like that. The lives of LGBT+ people, their relationships and their families matter. They are entitled to the same human rights as others, and to the full and equal protection of the law.
On Monday, 2 November the Northern Ireland Assembly will again consider, for the fifth time, a proposal calling for the introduction of gay marriage in Northern Ireland. A positive campaign can win the vote, and change the minds of those who have voted against marriage equality in the past.
Please Support our Campaign
Join us at the launch of our QUBforLove campaign, we'll explain how best to write a letter lobbying in favour of marriage equality and also how to get the best impact from lobbying on social media as well as outlining what we can do collectively in the next few days to show our support.
QUBforLOVE
Lobby in the Lounge
27 October 6pm – 8pm