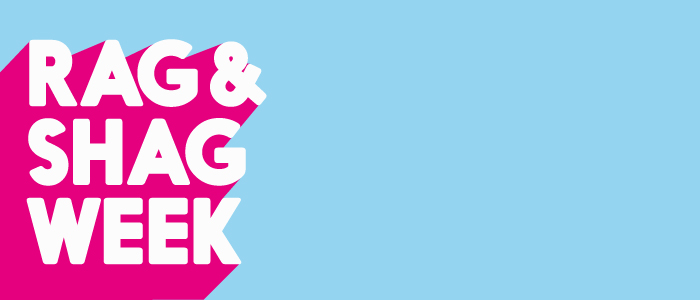 Campaign
RAG & SHAG
Who's running the campaign
Paul, your Student Officer Activities and Jessica, your Student Officer Welfare
What'd the campaign all about
This year we are combining two of the most iconic student weeks!
RAG (Raise and Give) & SHAG (Sexual Health Awareness and Guidance) week is about discussing all things sexy, whilst raising some money for our RAG charities.
From 'Take Me Out' and 'Anything for a Buck' nights to Rapid HIV tests, a RAG v SWAG apprentice competition and sexy games galore, there's lots of events on over 13-17 February. Find out what's on here.