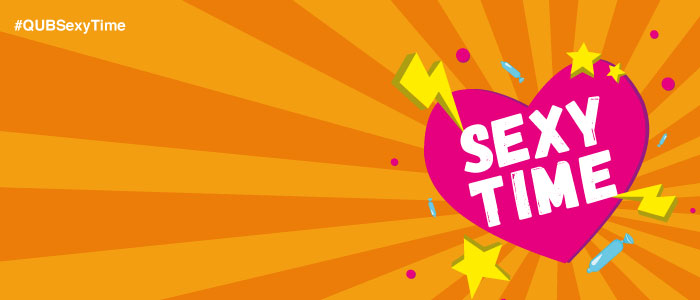 Campaign
Sexy Time
Who's running the campaign
Your Student Officer Welfare, Chloe Patterson
What we want to change and why we want to change it
Let's talk about sex.
Do you know your 'Reverse Cowgirl' from your 'Edge of Heaven'?
Or do you feel like you're abnormal because when you want to 'Netflix and chill' you actually mean you want to watch Netflix and relax in your PJs?
Then come talk to us this week! We want to bust some myths about sex and assure you that it's ok to not have sex when you're at university just as much as it's ok to be having lots of fun, safe, consensual sex!
How we are going to change it
We will be running a series of workshops, fun events, giveaways and information stalls to answer all your questions you may ever have had about sex.
We want to break down any taboos or worries you may have.
There will be something for everyone, so come get involved and help us to make 'Sexy Time' that wee bit sexier!
Have a look at What's On from 15 - 19 February over 'Sexy Time', including Take Me Out, Pleasure Workshop, Sex Quiz and Netflix & Chill.