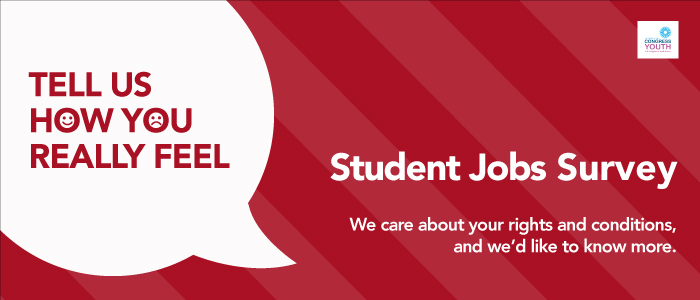 Campaign
Student Jobs Survey
Who's running the campaign
Your Students' Union President - Seán Fearon

What we want to change and why we want to change it
We care about your rights and conditions at work, and we'd like to know more about how you are treated as a student worker so we've joined up with the Irish Congress of Trade Unions to create The Student Jobs Survey so that we can find out more about what it's like to be a student worker and any issues you might have.
It's important that you take part to help us:
Find out if students are being treated fairly in the workplace - you have the same rights as other workers and should be treated equally
Provide the right help and support for students who work - including informing you on your rights
Campaign on your behalf to ensure employers respect student workers
Try improve working conditions for student workers
The more responses we receive, the more we can stand up for student workers.
---
The survey is now closed - thanks to everyone who took the time to complete it! The winner of the £100 amazon voucher will be announced shortly.