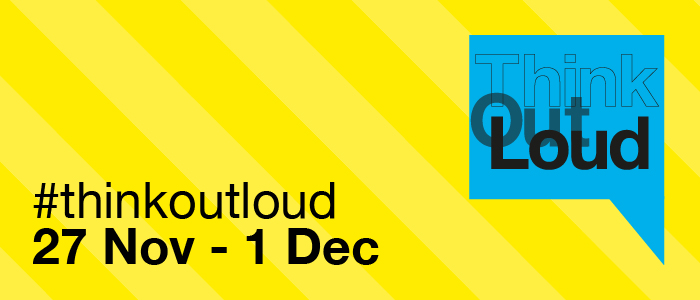 Campaign
Think Out Loud - Mental Health Awareness Week: 27 November - 1 December
Who's running the campaign
Your Student Welfare Officer, Jessica Elder
What we want to change and why we want to change it
We want to raise awareness of mental health amongst students, and we want those who are experiencing mental health issues to know that there is support out there if they need it.
During 'Think Out Loud' we will be running a series of events to showcase how you can look after your mental health as well as working towards ending the stigma around talking about mental health issues.
There are a plenty of ways you can get involved:
Drop in and see us during the Mental Health Roadshow, coming to a campus venue near you!
We will have our Mood Room up and running, where you can take some time to chill out and a Healing Room, offering a range of restorative treatments!
Plus lots of discussion, opportunities to network and share thoughts and ideas. We will be ending the week with a screening of 'Inside Out' in the Enterprise Suite in the Students' Union.
So, check out What's On to see the full list of events we have planned.
And most importantly, talk, share, tell and be part of it!
We have a massive schedule of events - find out What's On.